About
Cowperthwaite and Company provides professional landscape architectural and design services for residences, rural retreats, small farms, and historic homes and places. We work personally with our clients and their design teams for a successful process and outcome for each project.
Our joy is creating with you an inviting and beautifully-functional landscape that reflects your interests. Each place is unique and brings exciting opportunities. Harmony comes from synthesizing the built forms with those from nature in a cohesive interpretation. The landscape responds to the architecture, relates to the surroundings, and enhances your life style as well as life outdoors.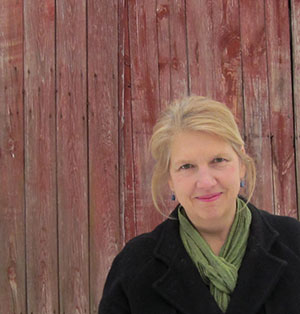 Karen Cowperthwaite is a licensed landscape architect with 20 years' experience in landscape design. With roots in Boston and New England, she is at home in the northeastern environment. She began her landscape design career from the ground up in horticulture and gardening.
From those hands-on beginnings, Karen went on to create outdoor spaces from the small and intimate to the rural country estate. She has contributed on a larger scale to cultural landscape reports and management plans for private historic homes to National Historic Landmarks and Memorials to the Appalachian Trail.
Karen earned a Master in Landscape Architecture from SUNY College of Environmental Science and Forestry where she concentrated on cultural landscapes and conservation and was awarded the American Society of Landscape Architects (ASLA) Honor Award. A graduate of Syracuse University (B.A. English), Karen went on to train in horticulture and gardening at Stonecrop Garden in Cold Spring, NY and earned a Certificate in Landscape Design from The New York Botanical Garden. She has been a guest lecturer at New York University and other institutions. A member of ASLA, Karen is a licensed landscape architect in Connecticut.
Karen also practices yoga, goes paddling and hiking, volunteers with the local land trust, and likes to experiment with cooking from her wild garden.